New Requested Feature: Multi-Add
We're always open to new feature requests from our clients. If you have a great idea to improve Gimlet, please reach out to us. Today we're happy to announce the latest client requested feature we've added to Gimlet: Multi-Add.
"One thing staff continue to ask for is the ability to enter multiple entries as a batch."
Save Multiple Questions

Use "Save multiple" to add many entries in one save
This is an optional feature allowing you to add an entry multiple times into the knowledge-base. This feature is extremely helpful if you're…
Answering multiple reference questions for one single person
Helping a group of people at the reference desk with the same question
Catching up on entries from a special event
Counting the people you taught to use the plasma cutter (We ♥ MakerSpaces)
Anytime you want the same entry to go into Gimlet's database multiple times, this is the tool for you!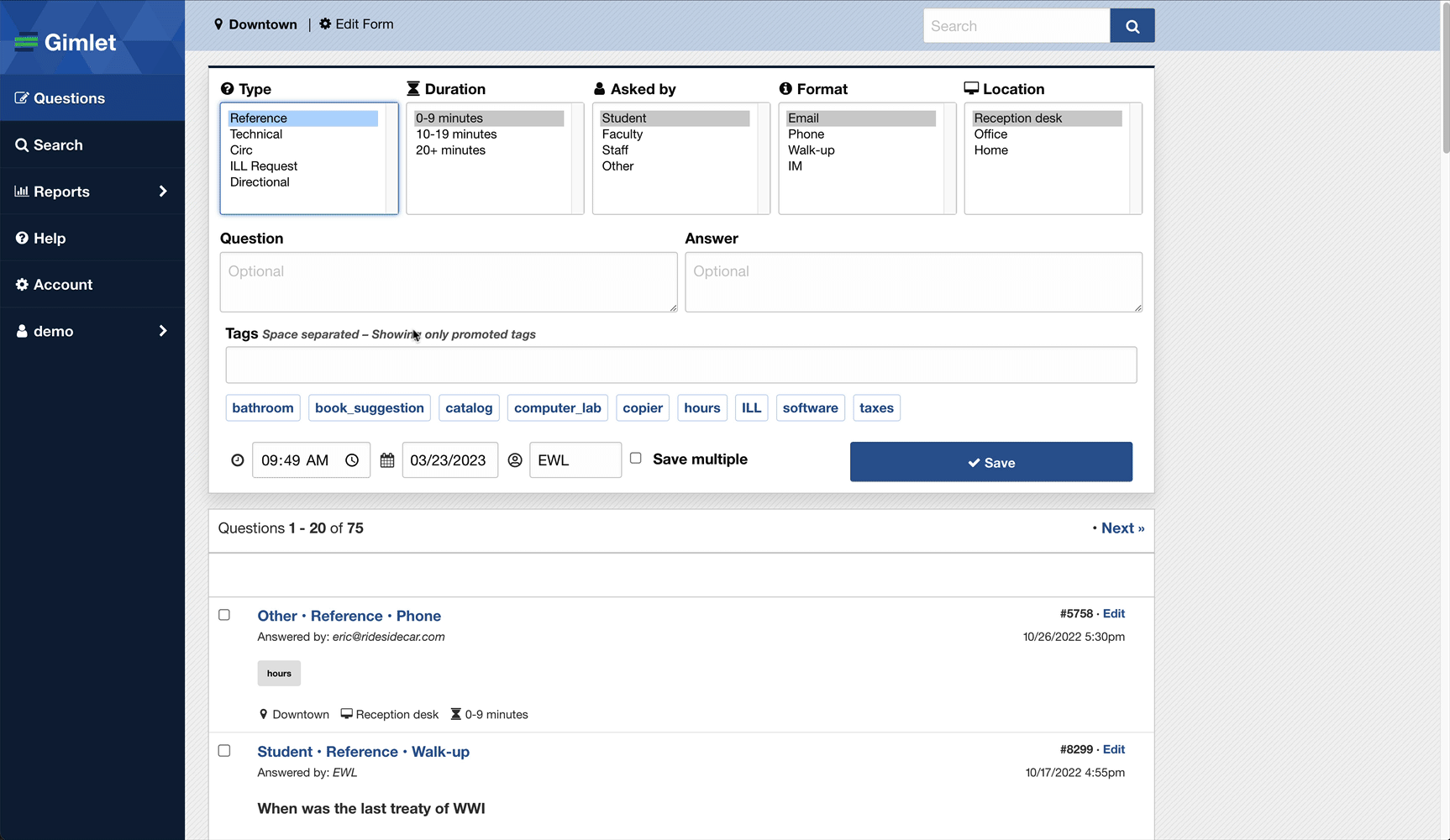 Example of adding four "computer_lab" tagged entries at once
How to Enable Multi-Add
This feature is configured on the branch-level, and it is not enabled by default. To use the new feature you'll follow these steps for each branch:
Sign into Gimlet (as an administrator)
Click the "Edit Form" button at the top of the question form
Choose the "Edit Branch" link
Check the "Enable multi-add for questions" checkbox
Save Changes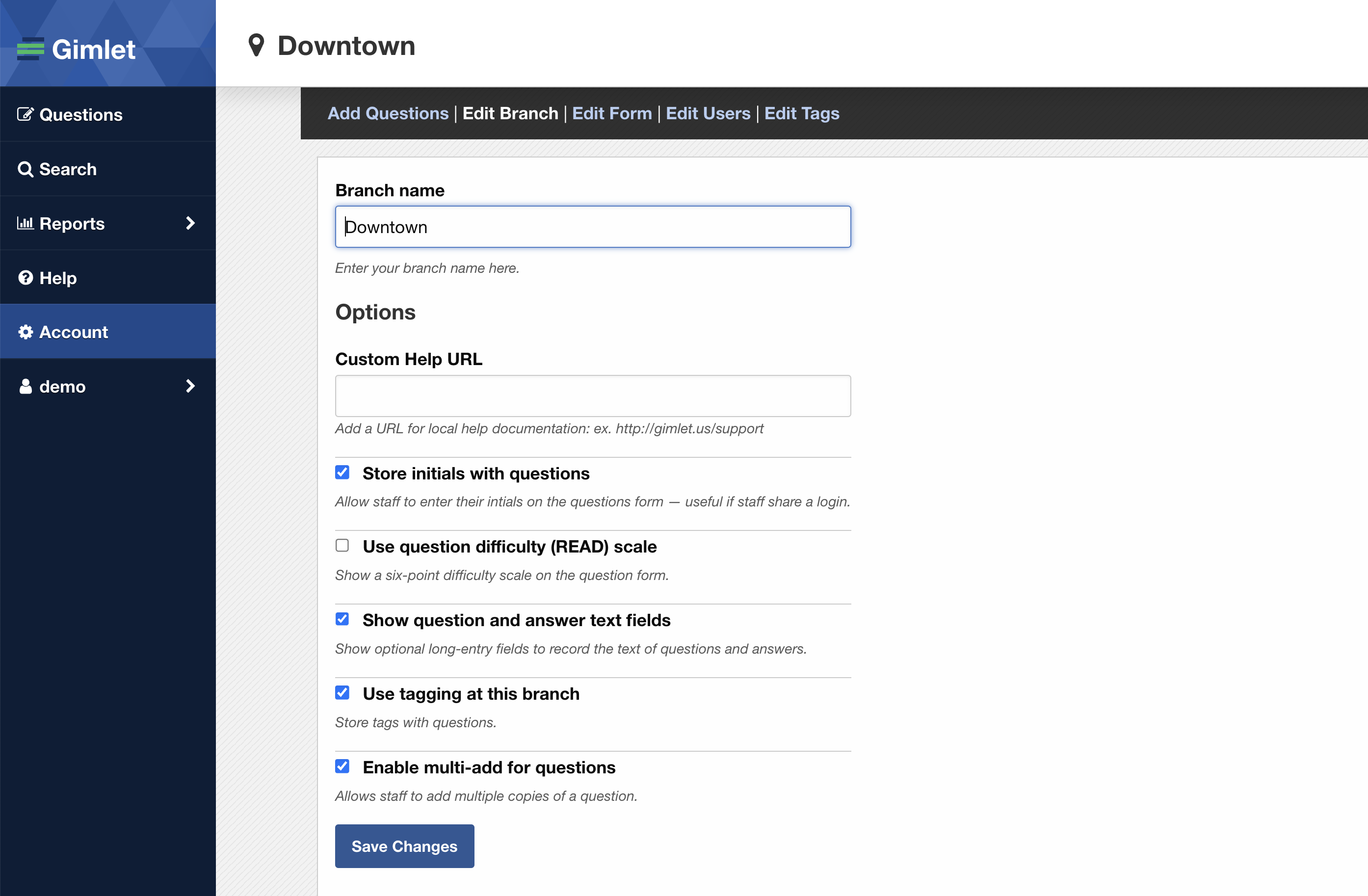 Branch form configurable options
Now when you're entering data, you'll be able to toggle the "Save multiple" checkbox, pick a number between 1 and 99, and repeat that entry upon save.
We'd love your feedback on this new functionality. Let us know if you begin using it at your library!
Cheers,
-Eric & Nate