Back to School
Gimlet HQ North is a bit different these days.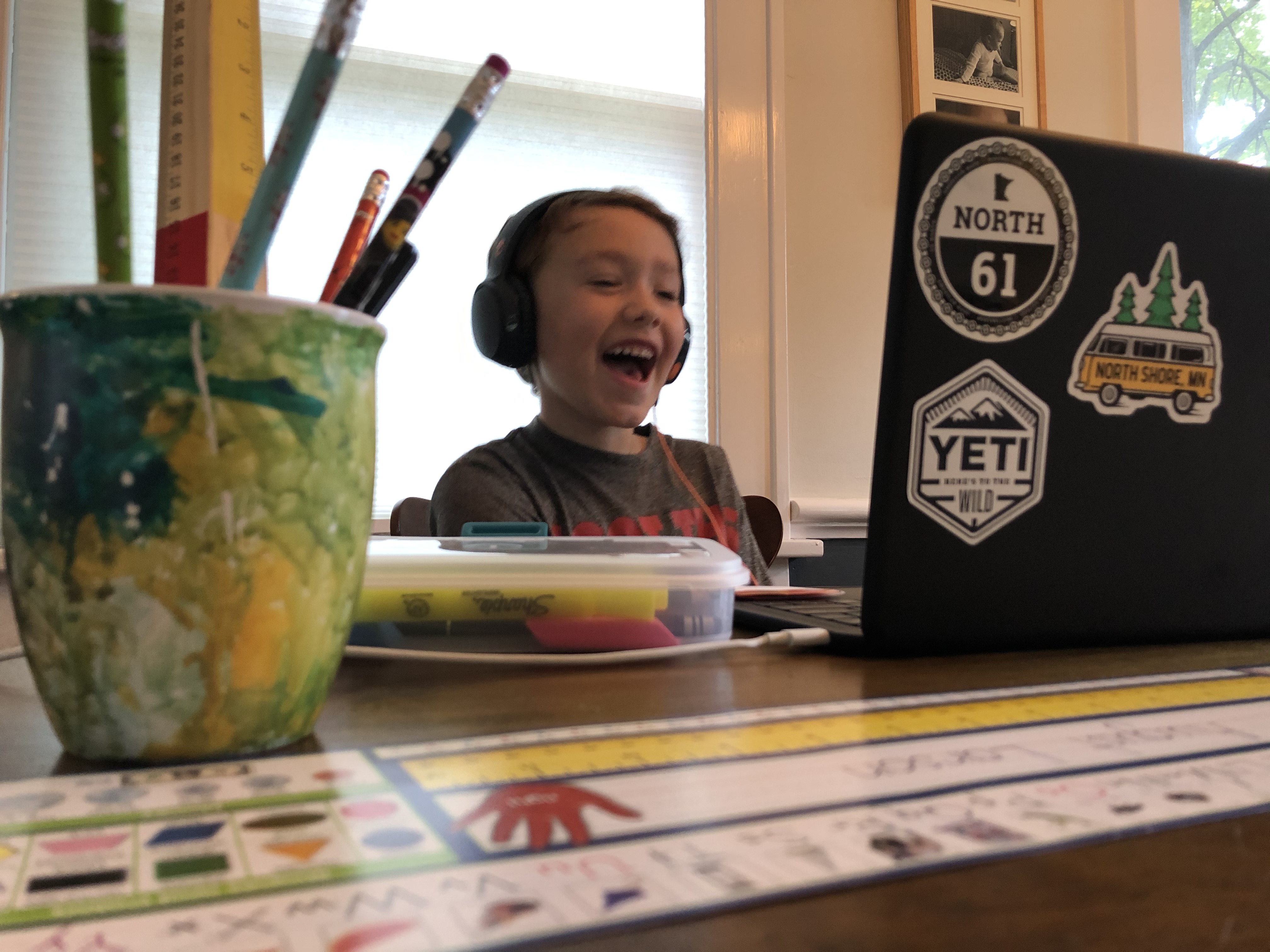 It's not only my place of work, but it's also where my boys are back at school (online) in the Minneapolis Public School system. We're loaded up on internet and chromebooks, and there are three or four Google Meet meetings a day for the lads.
We're all getting used to new routines. I use the Reminders app on my iPhone to sound off several notices everyday:
08:45am / Brush teeth
09:00am / Morning meeting
09:40am / Small group reading (Gus)
10:00am / Small group math (Oscar)
01:00pm / Specialists (Oscar and Gus)
02:00pm / Afternoon meeting (Oscar and Gus)
03:00pm / School day ends!
And, if you're like me, and you are about to BLOW A BRAIN GASKET because you can't figure out how to create reminder entries for only weekdays… well here's the answer.
In between these larger meetings, I set 20 minute timers all day for independent reading, or Lexia, or DreamBox sessions. My phone is the new school bell here; our lives are tied to its beeps and buzzes.
Gimlet and School
I'm online all day to help with Gimlet customer service issues, but it's difficult to work on anything new, challenging, or time intensive while the school day is happening.
You never know when you'll be asked to help read an assignment, or re-explain dividend, divisor, or imperfect fractions to your 5th grader. It's one question after another. I take a deep breath and help my kids because they need me and that's how education is going to happen this year.
It's not until 3:15pm that my Gimlet deep-work day really commences. When I can push commits at our new React tagging component, or review Nate's refactor of our exciting new "Multi-Facet" feature – basically toggle any facet on or off, and produce ANY report you ever dreamed… coming soon!
Gimlet development is slow these days. It's the same at Nate's house in Madison with his girls. School is our priority. Gimlet plays second fiddle. Many fun new features are on the horizon, even if that horizon steps back a few days (or weeks) from our original timeline.
---
We know a lot of you are living this very same or similar school/work/life balance experience. It's a challenge. It's unusual. It's 2020.
Still! We wish you all a wonderful school year! Our best to you, your students, and your families.
Sincerely,
– Eric & Nate