Search Updates
Sometimes the smallest changes have the BIGGEST impact. Today, we've added a couple of client-requested enhancements to our search result pages that will make everyone very happy. For all the wonderful people who send us suggestions for improving Gimlet, this one's for you!
Search UI Improvements
Top Pagination
On search result pages, we've added two new features. The first one is top-of-result-set pagination links. Previously, if you wanted to click "Previous" or "Next" you had to scroll all the way to the bottom of the page. Now you can click straight through to subsequent pages without all the scrolling. Fast and easy.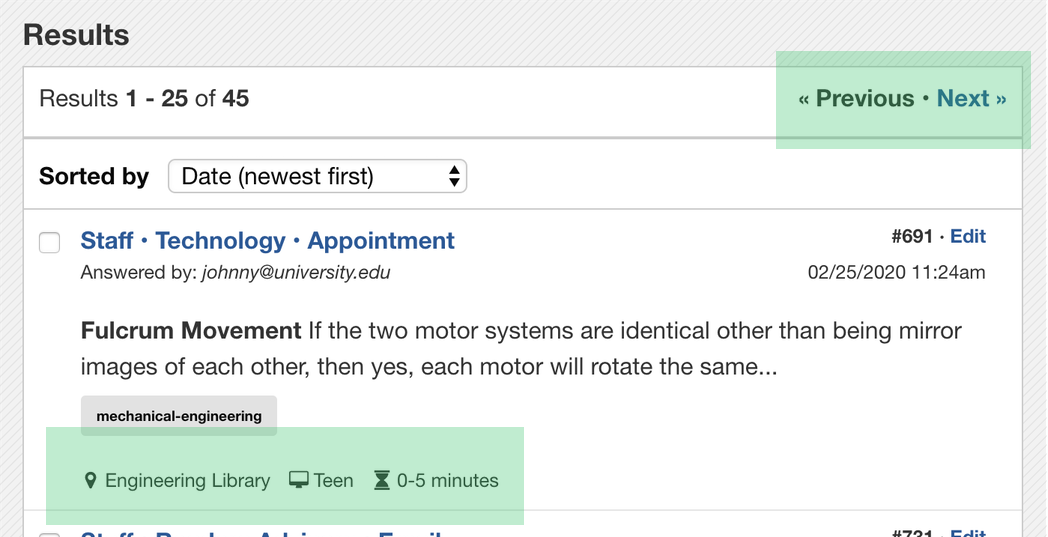 Full Metadata
The second new feature is that we've now added all the question facet metadata onto search result hits. Now search hits and full question entries (below the main question form) display the same Gimlet core category information: Asked by > Question type > Format ; Branch > Location > Duration.
This will be super useful for everyone who needs to see location data alongside their search hits. If you have multiple branches using Gimlet, this added metadata will be lovely to see.
Search Edit "Flow"
The last change is "invisible", but perhaps the best of the bunch. When editing a question from a search result page, you now return to the search result page after completing the edit. Before, you'd end up at the main question form and lose your "place" in your search results. The GIF below shows the new search edit "flow".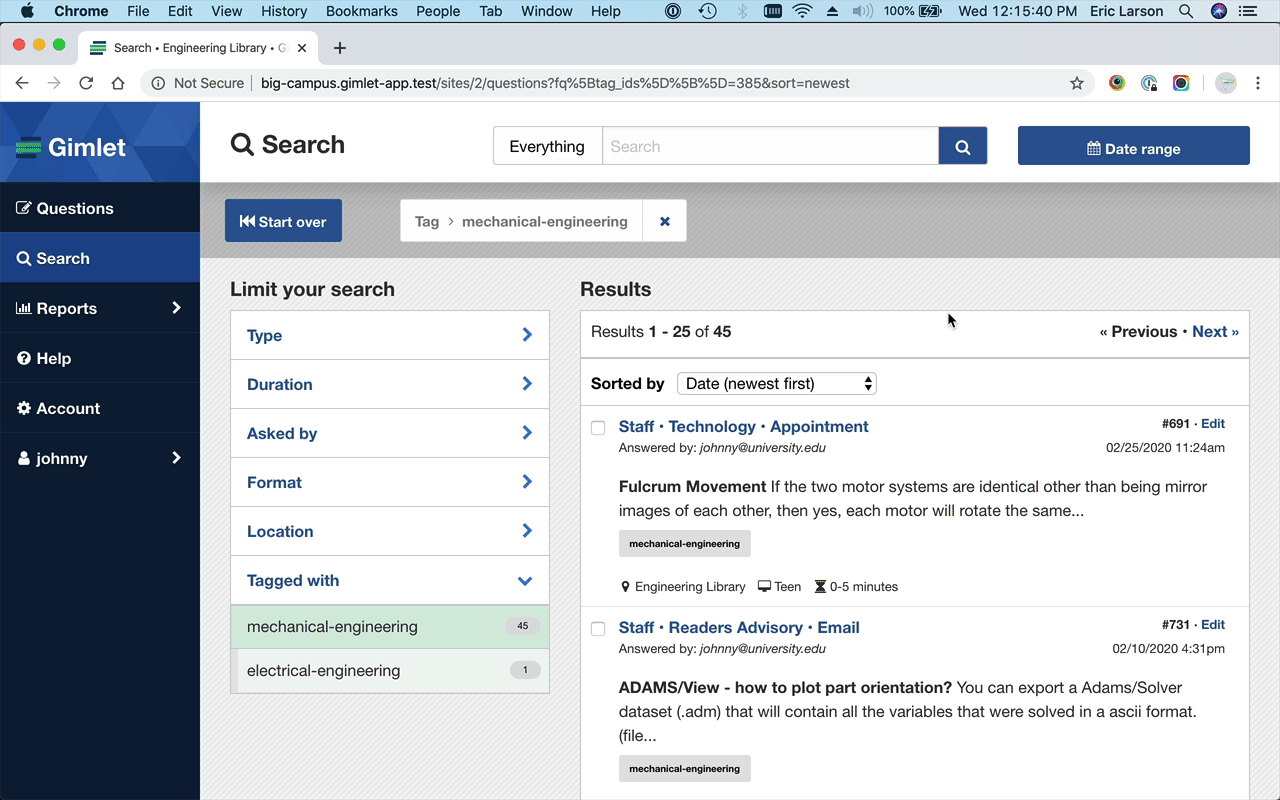 Feedback Welcome
These new features are going to make everyone happy, but they make me happiest because these ideas came directly from clients. We work hard to make Gimlet good, but we need your help to make Gimlet great.
Please send us any ideas, suggestions, or complaints (seriously, super duper seriously). We discuss all feedback we receive from clients in depth. Let us know if you have anything on your mind that would make Gimlet better. We'd absolutely love to hear it.
And as always… Thank you SO MUCH for using Gimlet.
Cheers!
– Eric for Gimlet HQ